Site QuickMap:

Recent news

Introduction

Call to Exporters

Computers

Services

Contact Page

Response sheet

Links to other pages






Pages optimized for:
Screen: 800x600
Color: 16bit, High color Browser(s):
Internet Explorer IV, Netscape Navigator 4.5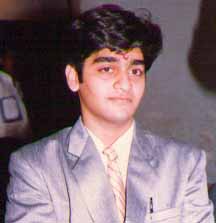 Hello, and welcome to our corner on the internet.
I am Priyasen Shah, the proprietor of 1st Choice Computer Services. We are a dynamic, innovative, qualified and service-oriented company based in Chennai, Tamilnadu. We handle everything in computers, hardware and software. Certified by the two largest companies in the computer industry, we are Authorised Genuine Intel dealers, and Microsoft Certified Professionals. We are also the KeyDealers for Tata's E.X. Next. Generation (EXNGN) a business accounting software, in Chennai.
Look below to find a quick list of our services as well as related info. Please do not hesitate to contact us if you have any questions, comments or suggestions.

A brief introduction to 1st Choice Computer Services


A call to exporters of Computer Products in Asia


Computers offered by 1st Choice Computer Services


Services offered by 1st Choice Computer Services


Recent happenings at 1st Choice Computer Services

Contact page


Links to other pages