Glossary
Here are some of the common terms we use, and what they mean.
Property sheets: Property sheets are a group of settings pretaining to any item. Most items in Windows 95 have "properties", which are nothing but settings relevent to the item. An example of a "property sheet" is shown below.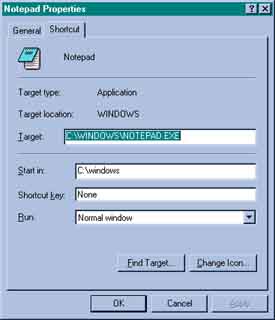 Tabs:

For example, in the figure on the left, there are four "tabs", namely, "General", "Device Manager", "Hardware Profiles" and "Performance". Each tab, when click will lead to a page of options that are relevant to the tab heading. This method of presenting settings in a sorted order is great when there are a large number of settings, or when you want to group revelent settings. Windows 95 makes extensive use of tabs, especially in property sheets.












[ EMAIL-US | HOME | COMPUTERS | SERVICES | HELP PAGES | CONTACT PAGE | RESPONSE FORM ]